Avalon Total RpoweR
Avalon Total RpoweR is a unique service in Southeastern Europe with a 20-year-long tradition, guaranteeing a maximum increase in energy efficiency and return on investment when it comes to reactive power compensation and harmonic filters at any voltage level.
Avalon Total RpoweR is your 6 in 1 solution since our all-encompassing approach offers:
measuring and analyzing of reactive power profiles, as well as other relevant power engineering parameters
designing and planning optimal technical solutions for the reactive power compensation (power, type of filter, type of regulation, ambient working conditions)
production of cubicles
installation and commissioning
verification of results
guaranteed savings
The service has been developed based on our 20-years long experience and a huge number of projects we have done with reactive power compensation and filtering of higher harmonics. Avalon Total RpoweR includes everything an investor needs in order to ensure that problem at hand is seamlessly solved:
Measurements and analysis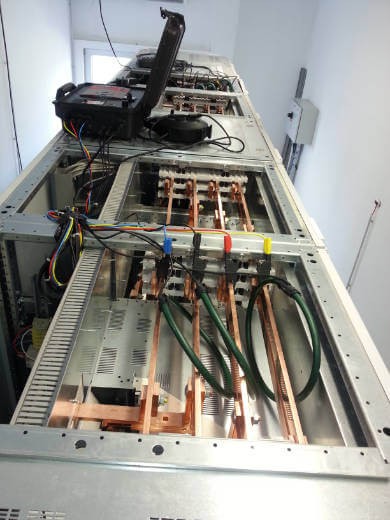 Prior to every installation, we carry out measuring, followed by analysis of the voltage quality, reactive power profile, load flow of higher harmonics, grid modeling and simulation of conditions after installing the reactive power compensation equipment in order to verify every aspect of the project.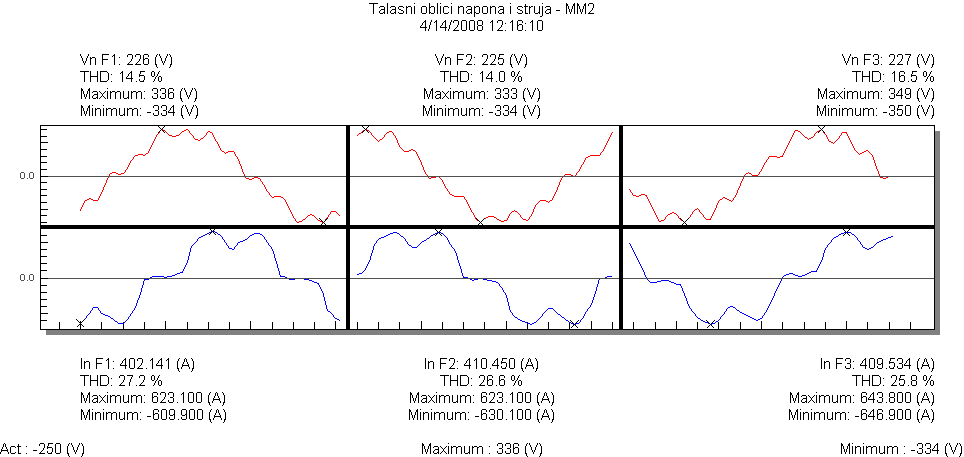 The analysis is conducted by experts with years-long experience and the highest level of expertise in this area. Avalon Partners vouches that every proposed technical solution is optimal for particular problem at hand, and guarantees the pay-back period.
Planning and design
Based on the technical solution, each individual project receives its unique custom design,, selection of components, and finally the design of the cabinet itself. Our cabinets are carefully designed in great detail, applying the solutions we have reached during our twenty-year long experience in this field and numerous projects we have done so far. During the planning phase of power stations, there is a great number of calculations that are carried out in terms of:
electrical load
dynamic stresses caused by short circuit
thermal calculations
flow of higher harmonics
dynamic load and vibrations
safety and reliability at work
In this way, an investor receives a custom-designed solution, perfectly suited to his needs, optimized in terms of performance and expenses, designed to withstand harsh working conditions and last for many years.
Production
The production of electric switchboards is done in controlled factory environment by professional and well-trained experts. Each production phase is strictly defined, and mid-results are carefully monitored. The aim is that upon the completion of production process each electric switchboard is prepared for the most demanding working conditions, safe long-term exploitation, long-term generation of savings, as well as guaranteed return on investment.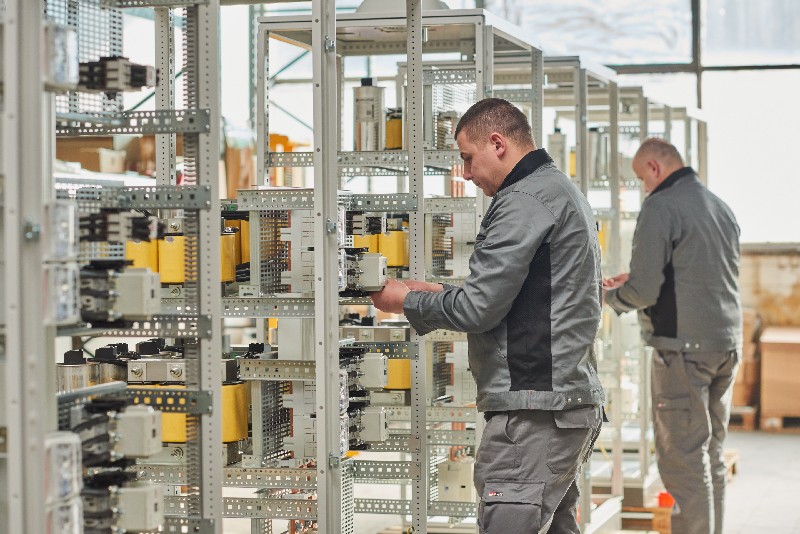 All the components of our cabinets are produced in the top-notch European factories, according to our specifications, and customized for each individual project. The components are made of high quality, cutting-edge materials, with state-of-the-art technology that involves minimal heat loss and dissipation. The art is in paying attention to details, and our selection of components is the core of artwork we are making.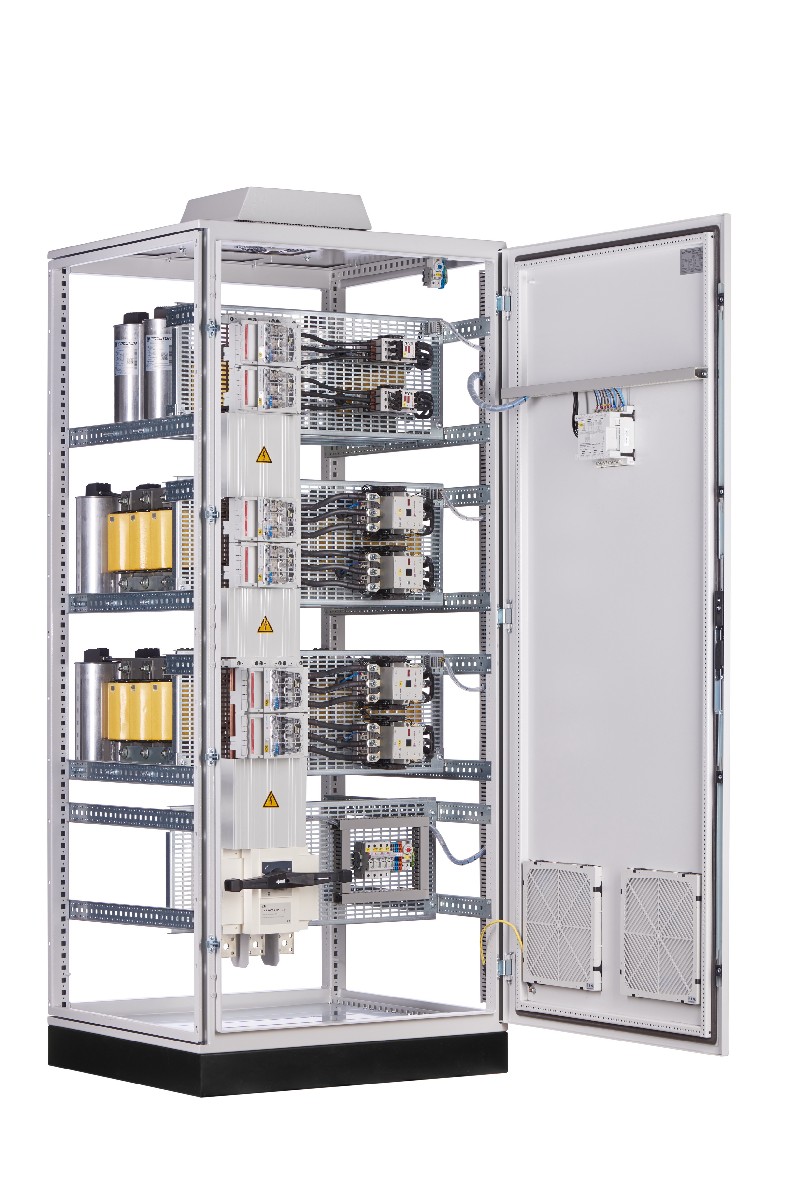 Installation and commissioning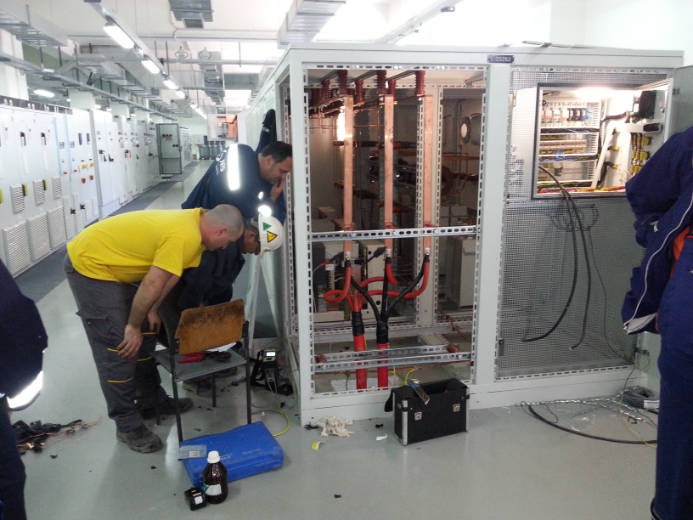 In order to warranty long life time and maximal reliability of the equipment, our team of professional and trained engineers with two decade long experience is providing installation and commissioning service. No matter what is the complexity of project, harmonic filter or PFC, MV or LV, our engineers are dedicated to provide maximal conditions for long lasting, reliable and safe operation.
Performance guarantee
With Avalon Total RpoweR service we guarantee for a project's end results, without compromises or excuses! The reduction of expenses and the pay-back period will be as determined by the project, and we provide a guarantee while the client will not bear any additional costs!